Ireland's Culture Night and European Folk Day were celebrated at Kilfenora's historic twelfth century Cathedral on Friday 22 September with a great FREE concert featuring Mike Butler (accordion) and Aidan McMahon (fiddle) – of Kilfenora Céilí Band fame, the Irish traditional music band that's 114 years old and counting.
There were great tunes in the Kilfenora style – the only village in Ireland with a recognised music style – as well as songs from their long-standing accompanist Mike Landers (guitar)  including 'John O'Dreams' from which the title of the event derives – "Yield Up the Night Time" (also the title of their CD). Lily McMahon also contributed a great unaccompanied song.
This event was enabled by sponsorship from Clare County Council. It was also the one event in the Republic of Ireland participating in European Folk Day.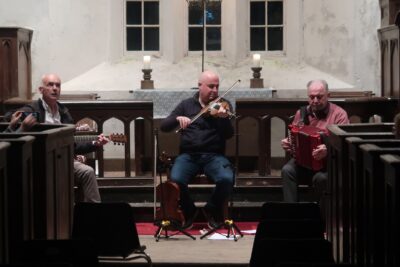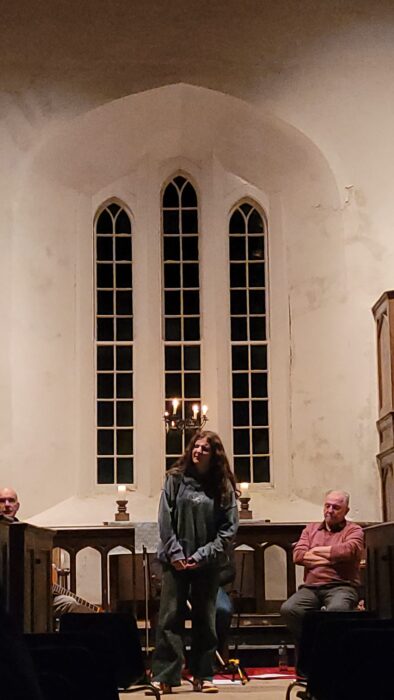 .