Holy Well
It is unusual to find a Holy Well situated inside a village. St Fachna's Well (Tobar Fachtna) is at the end of a lane at the East side of the Cathedral, just off Kilfenora Square.
The well would probably have been part of the religious complex around the Cathedral in medieval times, when the lane was the start of the road north out of the village.
The area around the Holy Well is a great place to sit and relax. It features a biodiversity trail created in 2021 by our Tidy Towns team. The small 'well house' was built in 1687 by a local man Dónal McDonough with the permission of the Bishop of Kilfenora.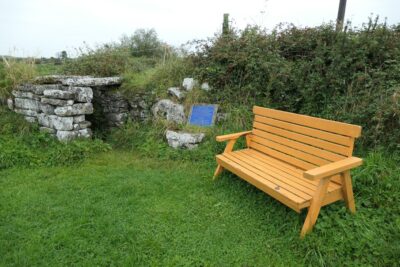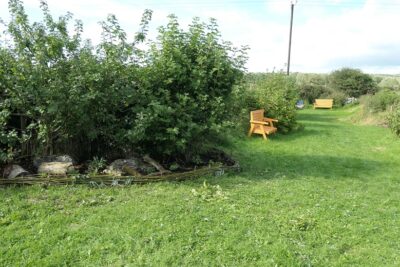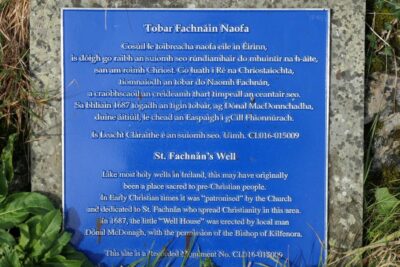 You can also read about the Kilfenora well at the Clare Holy Wells website launched in 2021, reflecting the results of research that has recorded 237 well sites in Clare, undertaken by local walking guide Tony Kirby and author Michael Houlihan. The website comes under the auspices of County Clare Heritage Office, an online archive for communities in the county. This includes a list of holy wells in North Clare.