About Kilfenora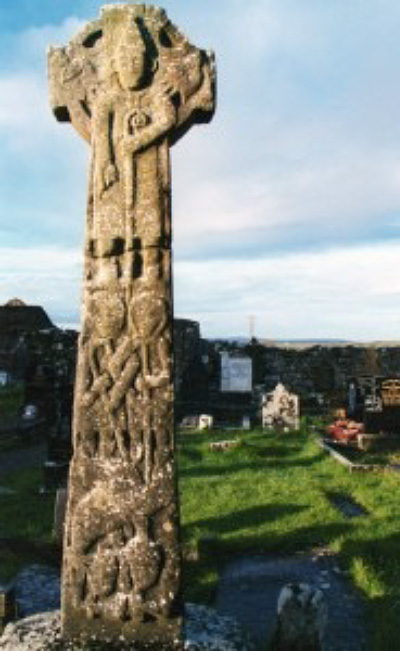 Kilfenora is one of Ireland's most historic villages with a history stretching back at least over 1500 years.
Kilfenora is known as 'the city of the crosses' because of the numerous ancient celtic crosses placed in and around St. Fachnan's Cathedral (dating from 1058).  Having a cathedral supports Kilfenora's claim to be the smallest city in the world – along with choosing the Pope in perpetuity at its bishop. Click here for more details and pictures.
Kilfenora also has a Holy Well in the village, in a lovely spot to sit and relax.
The Burren Centre, open from Spring to autumn (check website for dates), is located in the main square, and provides visitors with a comprehensive introduction to the unique landscape of North Clare, so beloved of walkers, historians, archaeologists, geologists, botanists, speleologists, photographers and artists. It also provides tourist information.
Shops and services
Kilfenora has two grocery shops – Howleys and O'Gormans. Apart from essentials, these variously stock or supply hardware and agricultural items.
High quality countrywear can be obtained from Nagles outfitters, and a range of craft items, clothing, postcards, CDs, books and guides are available at the Burren Centre's gift shop.
The Burren Centre Tea Rooms provides meals and snacks throughout the day during its open season.
Connole's garage is available for re-fueling and repairs.
Bike tours of the Burren and bicycle hire (mainly electric) are available from E-Whizz Bikes at the Burren Hub in Kilfenora Square. This is also the home of Father Ted Tours.
Pubs
Linnanes and Nagles pubs are located in Kilfenora Square. Vaughan's serves food and has a barn where céilís are staged  and wedding celebrations held. Linnane's has music sessions in the summer, serves food, and is known as 'Kitty's Corner' in honour of the late Kitty Linnane, who played piano with and managed the Kilfenora Céilí Band for 40 years. Further down main street, Vaughan's pub also serves food and has a barn where céilís are staged  and wedding celebrations held.
Festivals and Father Ted
Kilfenora stages a traditional music festival every year at the end of April. It also very successfully hosted the Clare County Fleadh for 3 years (2009-11), smashing all records in 2011 for the number of competitors at a county fleadh in Ireland. A particular feature of Kilfenora festivals is the staging of an open-air céilí in the Square. Click here for more details and pictures.
Various events celebrating the making of the popular TV series 'Father Ted' have been held in Kilfenora, featuring the locations where filming took place. Click here for more details and pictures.
St. Patrick's Day is a particularly good time to visit Kilfenora, to witness the rustic parade and enjoy great music all day.
Church services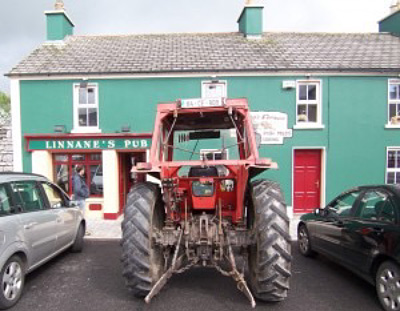 Mass at the Catholic St Fachnan's church in Kilfenora is normally 10am on Sundays, and a services are also held at nearby Inchovea church and at Noughaval. Father Ned Crosby is the parish priest. Occasionally, Church of Ireland services are held at the Cathedral.