Contact Us
For any general queries about this website, email [email protected]. We will endeavour to answer as soon as possible. For tourism information please contact Fáilte Ireland, or locally contact the Burren Centre
Directions
Travelling by car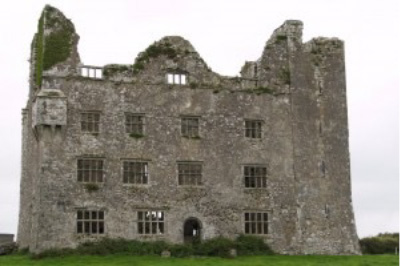 For those travelling from Dublin, use either the Galway road, M4/M6, exiting at Loughrea and taking the road to Gort, where you turn left in the square and then right to Corofin, and in Corofin turn right for Kilfenora. Journey time 3-4 hours. It is also possible to drive to Gort via the M18.
Another slightly more scenic route is to turn onto the N67 at Galway, and follow the route described below from Galway.
Alternatively leave Dublin via the Limerick road (M7) and then bypass Limerick on the N18 via the Shannon tunnel, exiting at Ennis, turning left off the ring road onto the N85 to Ennistymon and right onto the R476 for Kilfenora via Corofin.
Travelling from Cork, take the Limerick road, then towards Ennis via the tunnel and on to Kilfenora as just described. Journey time is approximately 2.5 hours.
From Galway, take the Limerick road, then at Kilcolgan turn right for Kinvara. After Kinvara turn left for Corofin, driving through the Burren. When you reach the T junction after Carron village, turn left, then right at the R476 (by Lemeanah Castle) for Kilfenora. Journey time approx. 1-1.5 hours.
You can plan your route on the AA Roadwatch website.
By train or bus
The nearest travel hub is Ennis, the county town of Clare. The train station and bus station are co-located. There are 4 buses a day (Bus Eireann Service 333) through Kilfenora each way (3 a day on Sunday).  See www.irishrail.ie and www.buseireann.ie for the latest timetables and prices.
Taxi
Taxis cost approximately €80 per car of 5 from Shannon, or €50 from Ennis.
Journey time is about 50 minutes from Shannon, and 30 minutes from Ennis. Pre-booking will ensure the best rate. Please note: Charging per head is illegal in Ireland. Be sure your taxi driver has identification and is fully licensed.
For those travelling from abroad
By Air
There are flights to Shannon Airport, and then you can take a bus to Ennis, and then a taxi or the occasional bus to Kilfenora (see bus details above), or take a taxi direct from Shannon (see taxi details above).
For up-to-date flight information from Shannon Airport. Shannon Airport is approximately 45 minutes to Kilfenora by car.
By Ferry
Finally there are ferries from England, Scotland and Brittany in France to ports at Dublin, Cork, Rosslare and in and around Belfast.