Facilities Overview
Kilfenora has most the facilities needed for both visitors and the community, right on their doorstep.
Two grocery shops – Howleys and O'Gormans.  Howleys (065 708 8028) provides basic postal services, and O'Gormans (065 708 8041) supplies a range of hardware and agricultural items.
The Burren Centre Tea Rooms provides meals and snacks throughout the day during its open season. (065 70 88030)
Kilfenora has 3 pubs: Nagles (065 70 88133), Vaughans (065 70 88004) and Linnanes (065 70 88157). Vaughans is popular as a wedding venue, with special accommodation.
Meals are available at Vaughans Pub, and in season at Linnanes pub. Linnanes currently has fantastic Pizza nights on Fridays and Saturdays made by a chef in a real pizza oven.
High quality countrywear can be obtained from Nagles outfitters (065 708 8011).
A range of craft items, clothing, postcards, CDs, books and guides are available at the Burren Centre's gift shop, in season
Connole's garage is available for re-fuelling and repairs (065 708 8008 and 086 818 8008)
E-Whizz Bikes  provides guided cycle tours of the Burren and bicycle hire (mainly electric) at the Burren Hub (065 70 88 846) in Kilfenora Square. This is also the home of Father Ted Tours.
The Hairdresser (outside the village) 065 708 8922
The Taxi Company (Ennistymon)  086 606 6761
BurrenVets (Ennnistymon) 065 7071155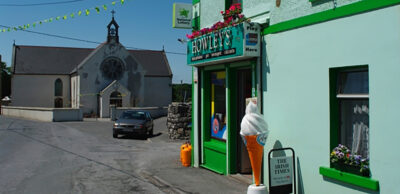 Howleys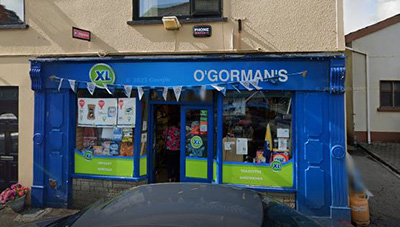 O'Gormans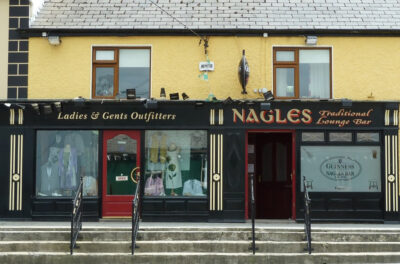 Nagles
Vaughans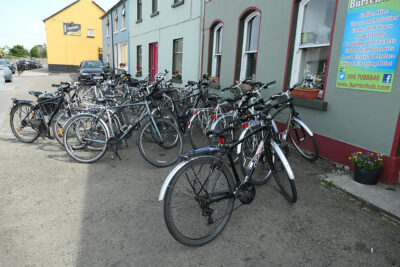 E-Whizz
Church services are available at the Catholic St Fachtnan's Church, courtesy of Fr Ned Crosby. Services are also held occasionally at Noughavel and Inchovea churches.
Kilfenora has a primary school (St Fachtnans NS, 065 708 8217), and the Burren Sonas Kindergarten (087 713 1590)
For Accommodation, see the separate page.
We also provide a handy list of some other organisations and facilities in the Burren area on the Resources page.