This year as part of the Kilfenora Traditional Music Festival we are offering three types of workshop.
Dance workshops
Next week in the run-up to the Festival, there are places available in dance workshops being run by Karine Luçon, the Irish dance teacher based in Brittany whose fantastic Avalon Celtic Dance Company will be starring at a concert on Friday 21st April in Kilfenora Hall (7.30pm). These workshops will cover set dancing and céilí dancing techniques, and are suitable for any standard, even beginners.
The workshops will be held at 10-12.30 each morning between Monday 17 and Friday 21, but not Wednesday 19th. Entry is just €10 per session, and you can join just one or more of the sessions, as you wish. No prior booking is needed. Good leather shoes are recommended!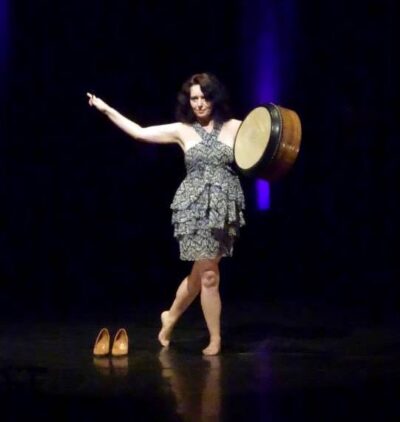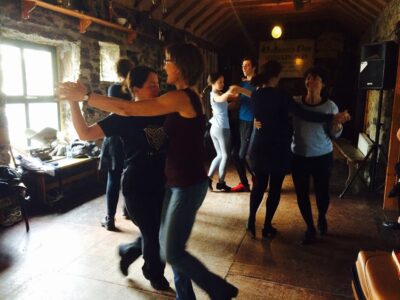 .
Music workshops
On Saturday 22 April at 11am, there will be a 'Kids session' in Vaughans Barn, run by Rachel Reid, an experienced music teacher well-known in North Clare.
And at 11.30am on Sunday also in Vaughans Barn there will a workshop for teens and anyone appreciating a 'slow session', led by 2 noted musicians from the Kilfenora area, Pauline Brody (banjo) and fiddler Anne Rynne (of Kilfenora Céilí Band fame).
An excellent opportunity to learn with three top musicians. Participation in these is free – just bring an instrument.