Kilfenora will be featured in a new 7-part TV series entitled 'Contractors' which will air on TG4 at 9:30pm on Thursdays.  The Collins family business appears in the programme on Thursday February 24.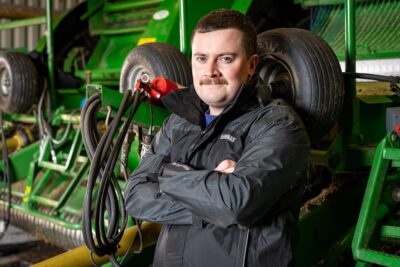 Collins Agri specialise in silage, baling, tillage and slurry handling services. The spotlight will in particular be on Eoin Collins, who also works as a secondary school teacher.
The 50-minute programmes provide an insight into contemporary life in rural Ireland. They explore the working lives and personal experiences of agricultural contracting families from diverse locations over the critical six-month period from April to September.